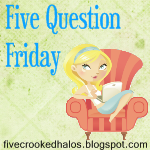 Since DH happens to be sitting here this morning drinking coffee while I check out the blogs, I got him in on this too! And even color coded the answers so you can know who said what!
1. What is one food you could eat everyday?
seafood...any kind of seafood....crablegs, clams, scallops and oh how I can put away some salmon and halibut! A few of my friends don't like anything fishy and although I think they are CRAZY...that's ok cause it leaves more for the rest of us! lol
chocolate chip cookies
.....(he truly is the real cookie monster!)
2. Are you working in the career you thought you would be when you were 18?
Yes... I am doing exactly what I always wanted to do....back in Mrs. Ackley's four grade class, we were asked to write a page about what we wanted to be when we grew up. I wanted to be a mom, a teacher, a hairdresser and an author (see... I've always been a bit of an over achiever!lol) So far I have the first three checked off...I'm a mom, and a homeschooler and other than one haircut, I have always done the girls' hair....now for that book...we'll see.... :)
blank look....I guess....I signed up for the military when I was 18 so yeah.... (he's not a man of many words lol)
3. What is something that you wish you would have done when you were younger and you didn't?
I wish I would have been a bit more carefree and not so serious....being an adult came soon enough! lol
learned to play piano or guitar...and never started smoking...
4. What color are your kitchen walls
...what kitchen
, oh you mean our livingroom?
entry way?
common area?
Oh the camper life is grand....that kitchen lol umm brown... lol
5. Do you remember what your very first favorite song was?
Mamas Don't Let Your Babies Grow up to be cowboys by Willie Nelson...altho the list could go on and on...
The Gambler by Kenny Rogers
Well, that was fun...especially going over the answers with DH....it made for such a nice conversation starter this morning!
Don't forget to check out my

giveaway....